Good quality items are hard to come by nowadays, with the mega-production industry companies are only interested in making as many products as they can, with the cheapest materials while maximising profits.
When spending money we want a guarantee that we are buying a well made and endurable product. More and more companies and businesses are popping up, and there is definitely a market for Muslims to bring in their own ideas and take on things. Now, you can find Muslims reinventing products from children's toys to homeware and crockery.
With new ventures popping up everyday it can all get a bit confusing. So here are five things that are worth your money. Bring the beauty of Islam into your life.
1. Kaa'ba Night Light
The Kaa'ba Night Light is a great alternative to the stars, rockets and nursery rhyme night lights that we normally see for children. This product has gotten 5 star reviews and even adults are buying themselves one!
'Light up your children's nights with this fantastic night light. A charcoal grey colour to signify the stone that the Kaa'ba is constructed from the light is beautiful during the day and even more awesome at night when lit.
When lit, small holes at the top and along the top border on all four sides scatter light across a darkened room, creating an enchanting and mesmerising atmosphere that any youngster would want to sleep in, adults included!
It is made from robust rubber, so no fear of it breaking by curious hands.'
It retails for £39 and its made to order so there will be a wait, order early to avoid a longer wait! Interested? Visit the website HERE
2. 'The Caliphates' Colouring Book For Adults
The colouring book for adults trend has taken off worldwide, there is a huge selection of themes and patterns you can choose from. It's the new de-stress method and a great way to do something artistic without much effort, plus you don't have to draw anything.
Why not embrace this with an Islamic twist? In this book you can colour the beautiful geometric patterns the Islamic world is known for- or Arabic calligraphy surrounded by intricate designs. 120 pages of inspiration!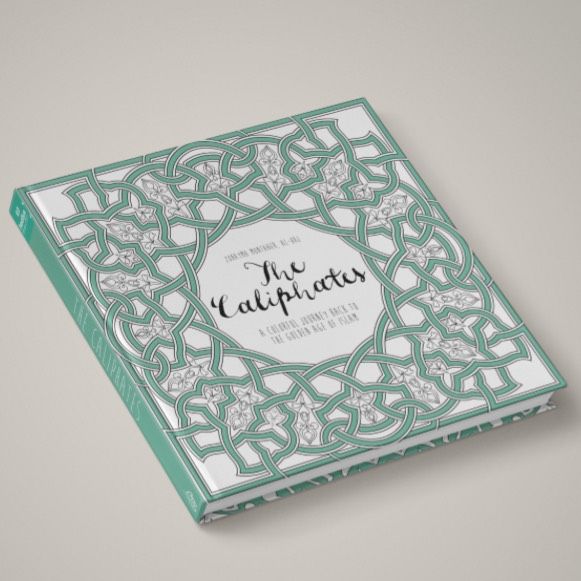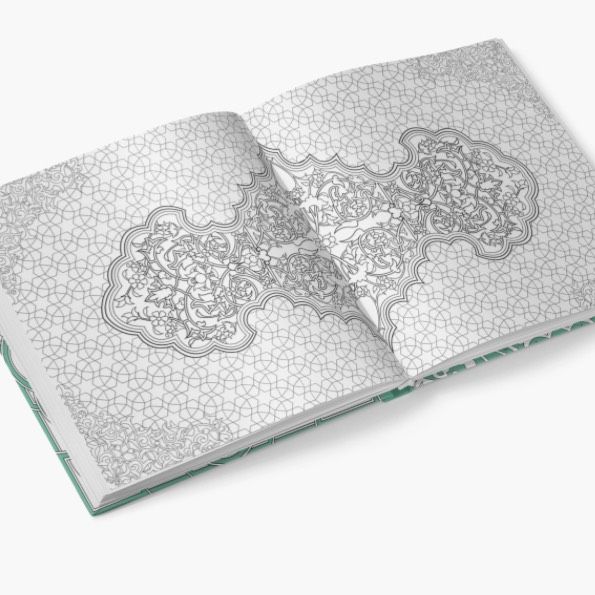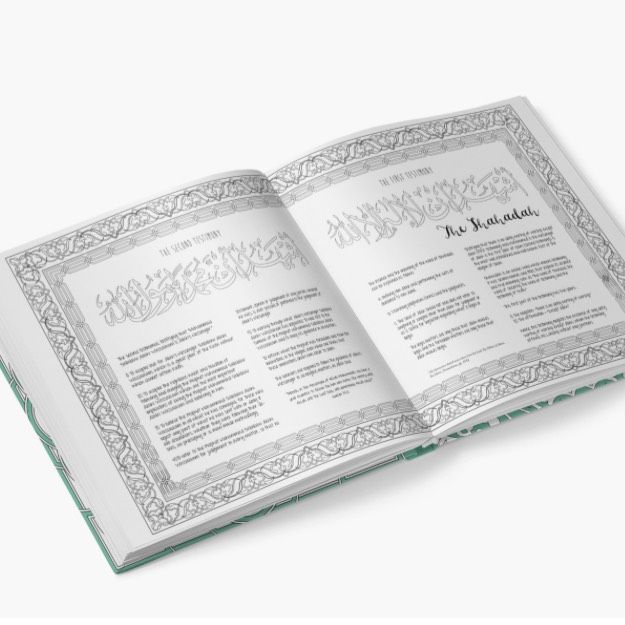 'The Caliphates' - A colouring activity book for adults by Zohayma Montaner Designs, is a Collectors piece that lets you colour and enliven the beauty of Islam's sophisticated art. Get acquainted with minute details and enchanting geometric patterns that evolved through the hands of master craftsmen. Get to know more about Islamic history with well scattered tit-bits of major events that occurred through the centuries .

Wade through these pages of sheer captivation all by yourself, or delight your loved ones by gifting them this limited edition book.

The book provides you insights and interacts on the following topics - Tawheed, five pillars of Islam, the caliphates, Arabesque ornaments, Arabic calligraphy, geometric patterns and other awesome designs!'
Retails for £25. Visit the website HERE
3. Ghida's Arabic Coffee Cups- Silsal Design House
These beautiful coffee cups combine simple calligraphy and colour to create something soothing and pleasing to the eyes. The Arabic words translate to 'Prosperity and Radiance'. Silsal Design House also offer platters, cake stands, bowls, mugs, tea sets and other household items that are unlike anything seen before. A perfect marriage of design and culture.
An elegant addition to your serve-ware, these coffee cups come with their own unique personality, reminiscent of Middle Eastern heritage and literature. Vibrantly coloured and adorned with the words 'Al-Ikbal, Al-Ishraq', the cups wish you and your guests 'Prosperity and Radiance'
Each cup retails for £8. You can visit the website here
Or for different colours and designs reduced to half price visit this website HERE
4. Life Of My Heart 'Bismillah' Pillow- Limited edition
Karama Co has launched a series of cushions and pillows to add to your home, the Palestine Land of the Brave has already sold out!
Modern calligraphy is something we can all appreciate- the letters flow from one to another and there is something whimsical and fresh about its form. Sometimes we want reminders in a language we can read and understand. With this bright watercolour accented pillow you are sure to be reminded every time you look at it.
'Karama Company is always on the search of finding inspiration in all things beautiful, so we paired with Marryam from Life of my Heart. Here's a little about Marryam..
I am a photographer based in South Australia who finds daily inspiration in the beautiful verses of the Quran. My lettering specifically focuses on Quranic verses, spiritual quotes and duas in the artwork which double as a visual remembrance of Allah (swt) but also a way to be making constant dua and dhikr "
...make the Quran the life of my heart" - prayer by Prophet Muhammad (peace and blessings be upon him)'
This pillow retails for $38 or £27
Visit the website HERE
5. The Rainbow Quran
The Rainbow Quran has become something of a hard to find item, as the name suggests, the covers come in a range of colours and the inner pages are bordered with different colours as an easy way to reference Surahs and Juz and looks colourful from the side too.
Traditional Islamic designs are embossed into leather covers in a deeper shade creating a pleasing variation from the monotone colour. It comes in two sizes and is printed in the traditional Uthamani script. It would be an excellent gift for a child or someone learning to read the Quran or a treat for yourself.
The small size is 14 x 10cm and priced at $32 or £23
The regular size is 20x 14 cm and priced at $39.99 or £28